2013.11.09
POPEYE Issue 800 …
POPEYE Issue 800
What is POPEYE magazine?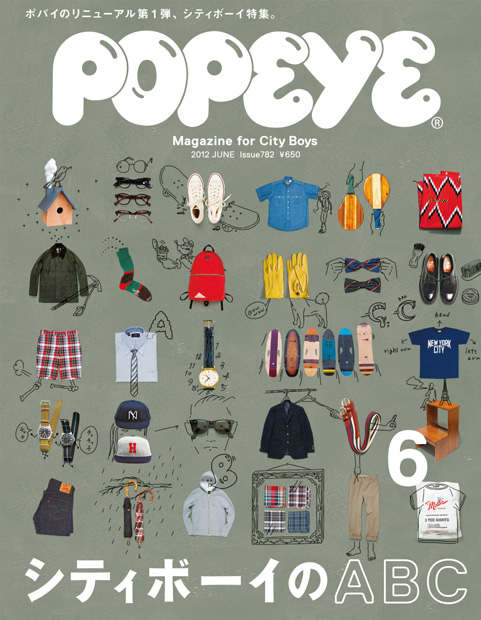 POPEYE magazine is the "Magazine for City Boys". The founders printed this on the cover of the magazine when it debuted in 1976. What's a "city boy"? The term doesn't appear in the dictionary and no expert panel could define it. So we felt we should explore every aspect of what this "city boy" might be. After decades of debate, it still makes for a topic of lively discussion. It can be a style or a way of thinking. To get an idea of what makes a city boy, read POPEYE magazine.


POPEYE magazine Founded: 1976 Type: Monthly (on sale from the 10th of every month) Readership: ages 25 to 35  – and anyone who thinks of himself as a city boy Topics: fashion, food, outdoor activities, travel and life in our favorite cities New York, Paris, London and Tokyo


---
Issue 800


POPEYE ATHLETIC CLUB

For our commemorative 800th issue, we have devoted the entire magazine to sports. In this special edition, we profile some of the most celebrated athletes in history, such as tennis great Björn Borg and basketball legend Michael Jordan, and we take a closer look at what they wore. We bring you a comprehensive global survey that will leave you wondering how anyone could not find sports so much fun. 

Every copy comes with our original flying disc. Take it out to the park and toss it around. When you return, all sweaty and refreshed, you may be surprised to discover a whole new world of sports in our "POPEYE ATHLETIC CLUB" edition.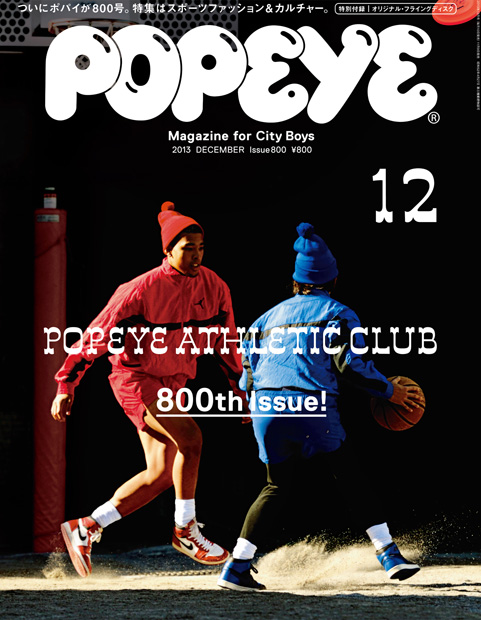 What's inside:
Sports Fashion: from the early 1970s to the late 1990s
A History of Sportswear
Sneaker Journal: a look at classic and more recent hi-tech designs
Sportswear & Gear: Popeye's fantasy sporting goods store
Sports Guide: an in-depth analysis of boxing, surfing, golf and other sports
Endless Sports Talk
+ many regular features
---