2014.12.11
POPEYE Issue 813 …
POPEYE Issue 813
What is POPEYE magazine?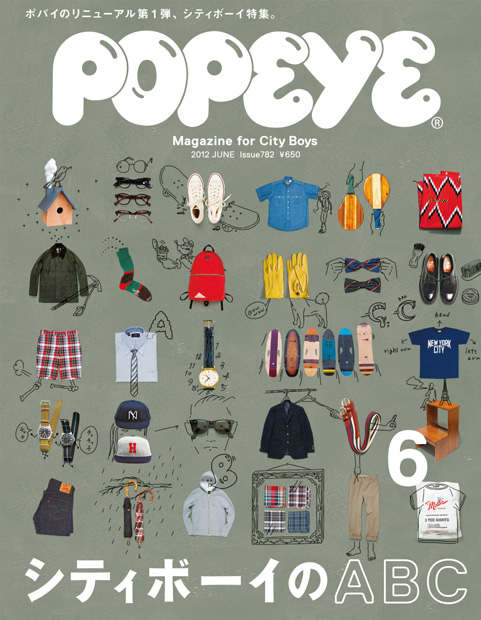 POPEYE magazine is the "Magazine for City Boys". The founders printed this on the cover of the magazine when it debuted in 1976. What's a "city boy"? The term doesn't appear in the dictionary and no expert panel could define it. So we felt we should explore every aspect of what this "city boy" might be. After decades of debate, it still makes for a topic of lively discussion. It can be a style or a way of thinking. To get an idea of what makes a city boy, read POPEYE magazine.


POPEYE magazine Founded: 1976 Type: Monthly (on sale from the 10th of every month) Readership: ages 25 to 35  – and anyone who thinks of himself as a city boy Topics: fashion, food, outdoor activities, travel and life in our favorite cities New York, Paris, London and Tokyo


---
Issue 813


Girlfriend

To be honest, I have no idea what or how girls think. Always puzzled about what I can do for my girl. But I sure enjoy planning a dateout with her, selecting presents, and thinking how to please her. Winter is the best time to think more and closer about girlfriends maybe it's just because the coldness of it. Cold weather gathers us together. This edition of Popeye has lots of ideas and suggestions for what we can do for our girlfriends. Being busy with work can never be an excuse. There are so much we can do for our girls. Snap out of your shyness and be a kind and caring boyfriend. Nothing beats more than her sweet and cute smile, don't you agree?
What's inside…
Kominato Railway with Nana Komatsu
Good Idea and Act for Girlfriend
First Date in Suido-bashi
City Couples Winter Date Out!
Heartwarming Meals
Holiday Gift for You & Me
+ many many regular features.
---