2017.06.12
Hello, Kyoto. POPEY …
Hello, Kyoto.  POPEYE Issue 843
What is POPEYE magazine?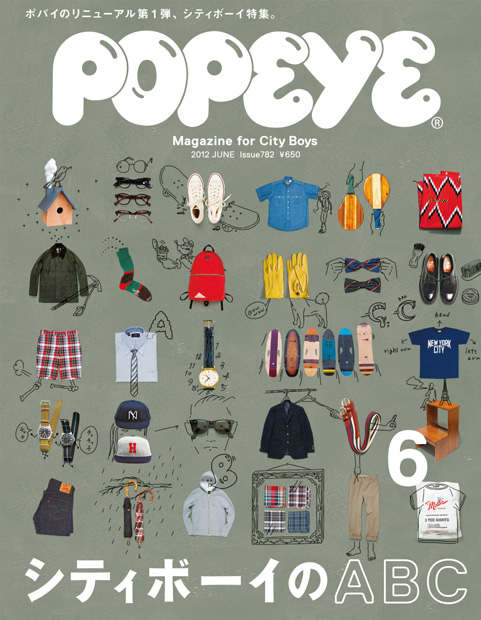 POPEYE magazine is the "Magazine for City Boys". The founders printed this on the cover of the magazine when it debuted in 1976. What's a "city boy"? The term doesn't appear in the dictionary and no expert panel could define it. So we felt we should explore every aspect of what this "city boy" might be. After decades of debate, it still makes for a topic of lively discussion. It can be a style or a way of thinking. To get an idea of what makes a city boy, read POPEYE magazine.


POPEYE magazine Founded: 1976 Type: Monthly (on sale from the 10th of every month) Readership: ages 25 to 35  – and anyone who thinks of himself as a city boy Topics: fashion, food, outdoor activities, travel and life in our favorite cities New York, Paris, London and Tokyo


---
Issue 843


Hello, Kyoto.


After making the various "city guides" such as NY, Paris, London, Portland and Tokyo ones, we remembered there was a city that we mustn't have ignored: Kyoto. Then we headed to the city, walked, walked and walked in the town to the degree that we started considering having the second office there. If you take the edition in hands, you will realize it's got thicker than usual POPEYE and we hope you will take longer time to read it, checking details and finding something special. So let's say, Hello Kyoto.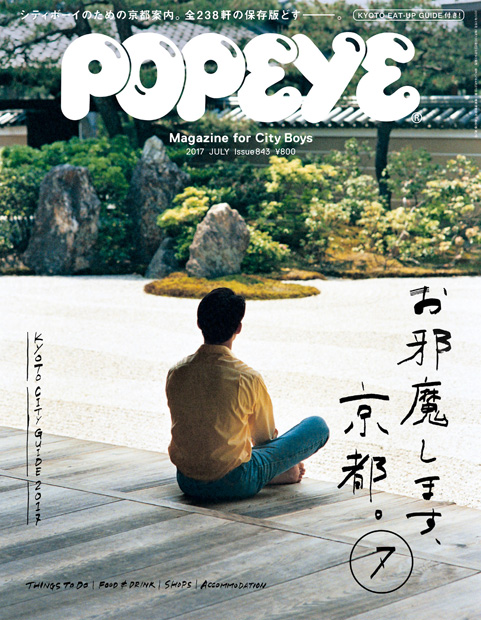 What's inside…
My favorite gardens.
Small, independent stores.
KYOTO EAT-UP GUIDE.
KYOTO MAPS for CITY BOYS.
+ many more regular features, including POPxEYE and popeye notes.
---