2017.07.11
I wonder why I like …
I wonder why I like curry so much. POPEYE Issue 844
What is POPEYE magazine?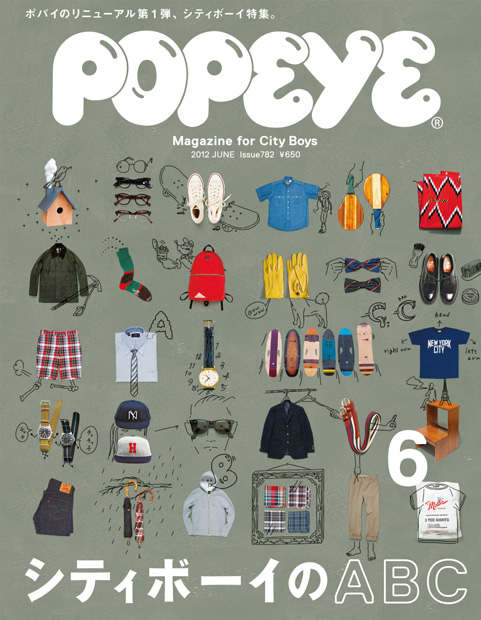 POPEYE magazine is the "Magazine for City Boys". The founders printed this on the cover of the magazine when it debuted in 1976. What's a "city boy"? The term doesn't appear in the dictionary and no expert panel could define it. So we felt we should explore every aspect of what this "city boy" might be. After decades of debate, it still makes for a topic of lively discussion. It can be a style or a way of thinking. To get an idea of what makes a city boy, read POPEYE magazine.


POPEYE magazine Founded: 1976 Type: Monthly (on sale from the 10th of every month) Readership: ages 25 to 35  – and anyone who thinks of himself as a city boy Topics: fashion, food, outdoor activities, travel and life in our favorite cities New York, Paris, London and Tokyo


---
Issue 844


I wonder why I like curry so much.


After we made the Curry and Books edition in 2013, curry has somehow always been in mind. Why? Why not? While we've wondered to ourselves, there have been so many stores opened and new trends appeared. Someone says Sri Lankan curry is the next one after South Indian one, and another one insists Osaka is the hottest. The classics such as Katsu curry, on the other hand, attracts us in all ages so going back to basics is certainly the thing we need to give it a try. Indeed, there are too many topics regarding this profound food and therefore it is impossible to sum it up. So, here is POPEYE's new curry issue. It covers 151 shops and restaurants, and that means it will take a few months even if you had curry for every meal every day. Amazing, isn't it?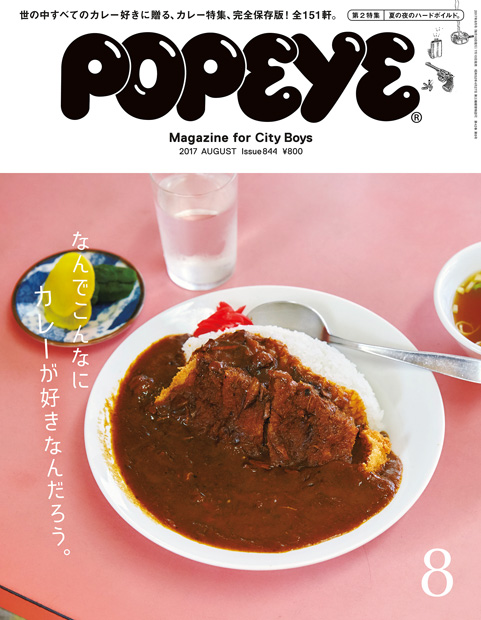 What's inside…
Curry list of this issue.
Curry new wave.
All time best.
Second issue: The hard-boiled midnight.
+ many more regular features, including POPxEYE and popeye notes.
---