2018.04.08
Diary of Boredom in …
Diary of Boredom in New York.  POPEYE Issue 853
What is POPEYE magazine?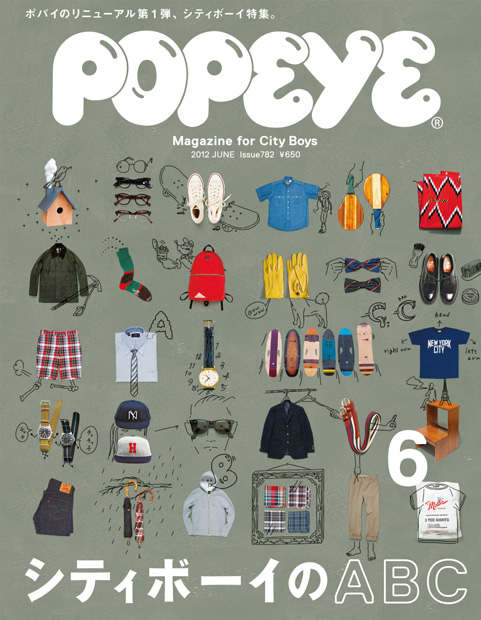 POPEYE magazine is the "Magazine for City Boys". The founders printed this on the cover of the magazine when it debuted in 1976. What's a "city boy"? The term doesn't appear in the dictionary and no expert panel could define it. So we felt we should explore every aspect of what this "city boy" might be. After decades of debate, it still makes for a topic of lively discussion. It can be a style or a way of thinking. To get an idea of what makes a city boy, read POPEYE magazine.


POPEYE magazine Founded: 1976 Type: Monthly (on sale from the 10th of every month) Readership: ages 25 to 35  – and anyone who thinks of himself as a city boy Topics: fashion, food, outdoor activities, travel and life in our favorite cities New York, Paris, London and Tokyo


---
Issue 853


Diary of Boredom in New York.


New York never bores us. Something new have constantly happened somewhere in the town and on the other hand,there are many restaurants and shops that have attracted usfor a long time. The metropolitan city, moreover, gives us many encounters with traditions and customs that we have never been familiar with. In other words, we will gain a different sense of value from it.
This New York edition is a homage to Yoroppa Taikutsu Nikki : Diary of boredom in Europe, an essay book by Juzo Itami, a film director who also worked as a writer. We experienced, learned, and most importantly, enjoyed the city to the full, just as he did in Europe in the 1960s.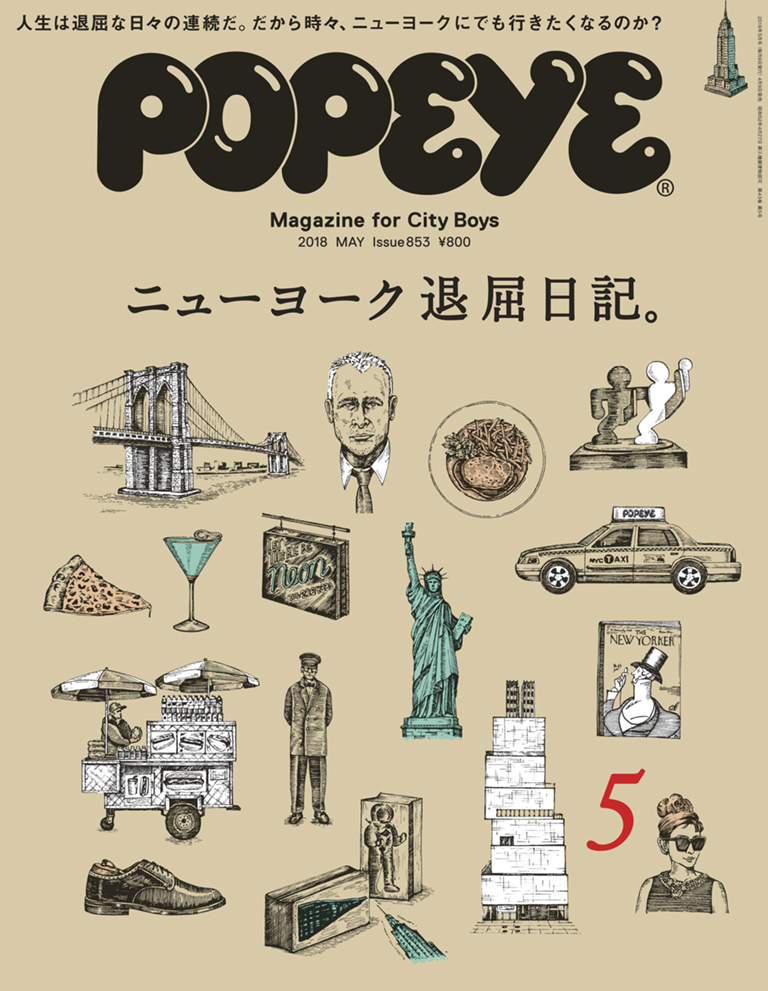 What's inside…
Seeing Thom Browne for the first time in a while.
Look for "good old New York".
Queens, another neighborhood of the city.
"Mononcle", Juzo Itami.
+ many more regular features, including POPxEYE and popeye notes.
---