2017.10.09
Doughnuts and Movies …
Doughnuts and Movies POPEYE Issue 847
What is POPEYE magazine?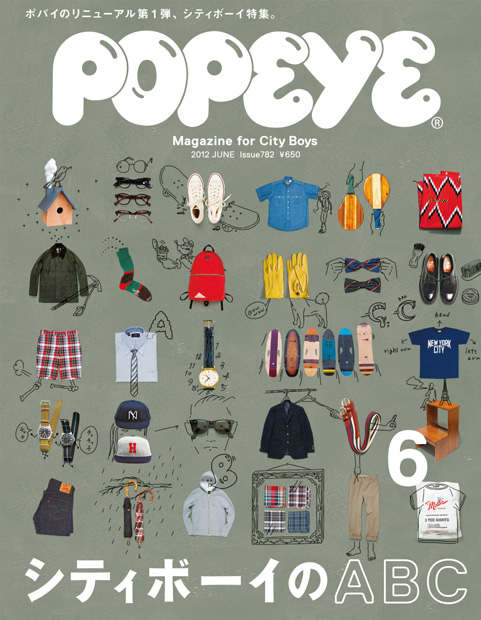 POPEYE magazine is the "Magazine for City Boys". The founders printed this on the cover of the magazine when it debuted in 1976. What's a "city boy"? The term doesn't appear in the dictionary and no expert panel could define it. So we felt we should explore every aspect of what this "city boy" might be. After decades of debate, it still makes for a topic of lively discussion. It can be a style or a way of thinking. To get an idea of what makes a city boy, read POPEYE magazine.


POPEYE magazine Founded: 1976 Type: Monthly (on sale from the 10th of every month) Readership: ages 25 to 35  – and anyone who thinks of himself as a city boy Topics: fashion, food, outdoor activities, travel and life in our favorite cities New York, Paris, London and Tokyo


---
Issue 847


Doughnuts and Movies


The reason why we deal with those two is simply because we love both. Think about it. Doughnuts are good for movie theatres as it doesn't make a noise when we eat them, and it's fun to experience the both even if those are cheaply made. There definitely are similarities between doughnuts and movies and therefore, we would say it's a good match. The sequel to Blade Runner, the new Tom Ford's movie and Twin Peaks: The Return. There are so many works that we might want to discuss about. So, shall we talk about movie?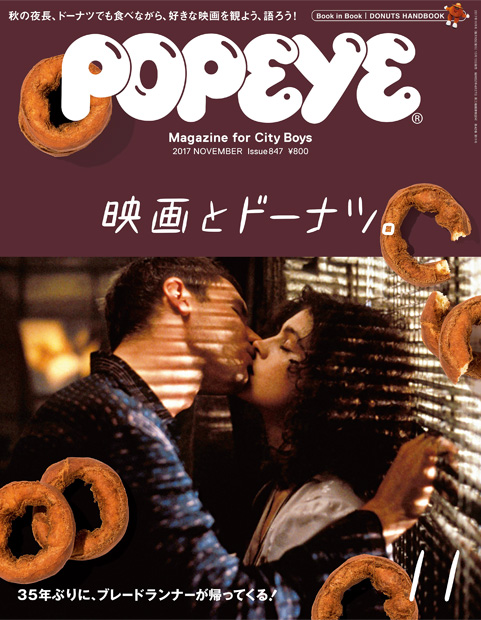 What's inside…
My favorite movie.
lynch and doughnuts.
our best Studio Ghibli works.
beat Takeshi and Takeshi Kitano, talk about movies.
+ many more regular features, including POPxEYE and popeye notes.
---