2019.04.08
Tokyo City Guide POP …
Tokyo City Guide POPEYE Issue 865
What is POPEYE magazine?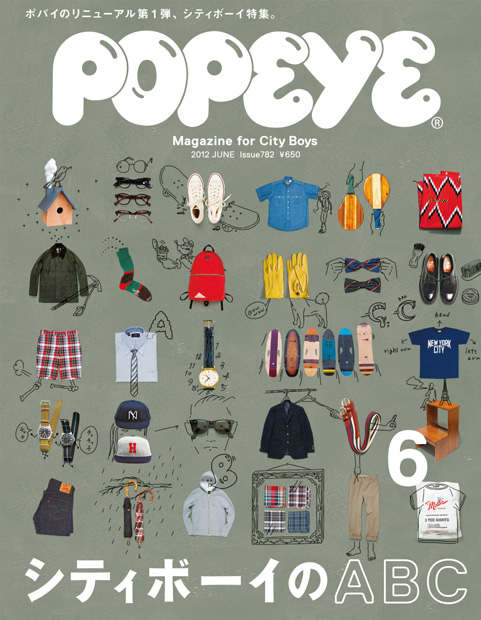 POPEYE magazine is the "Magazine for City Boys". The founders printed this on the cover of the magazine when it debuted in 1976. What's a "city boy"? The term doesn't appear in the dictionary and no expert panel could define it. So we felt we should explore every aspect of what this "city boy" might be. After decades of debate, it still makes for a topic of lively discussion. It can be a style or a way of thinking. To get an idea of what makes a city boy, read POPEYE magazine.


POPEYE magazine Founded: 1976 Type: Monthly (on sale from the 10th of every month) Readership: ages 25 to 35  – and anyone who thinks of himself as a city boy Topics: fashion, food, outdoor activities, travel and life in our favorite cities New York, Paris, London and Tokyo


---
Issue 865


Tokyo City Guide

Some are concerned about the redevelopment that has been changing the cityscape dramatically, but others insist this constant transition, is the real nature of the city so we should think before we criticize. One of my friends defines the "urban city" as a space where something unexpected, as well as someone usual, could be found. I wonder if that means the city is composed according to those pre-established factors, but on the other hand, it does have "blank spaces" to allow those exceptions to simultaneously occur.
If we define Tokyo as where we live, work and go out as "my city", it's not about possession, but instead about fascination. We may feel enthusiastic about exploring the town, and discovering something new that attracts us. So how we find the things? It's all up to you. Tokyo is vast and infinite.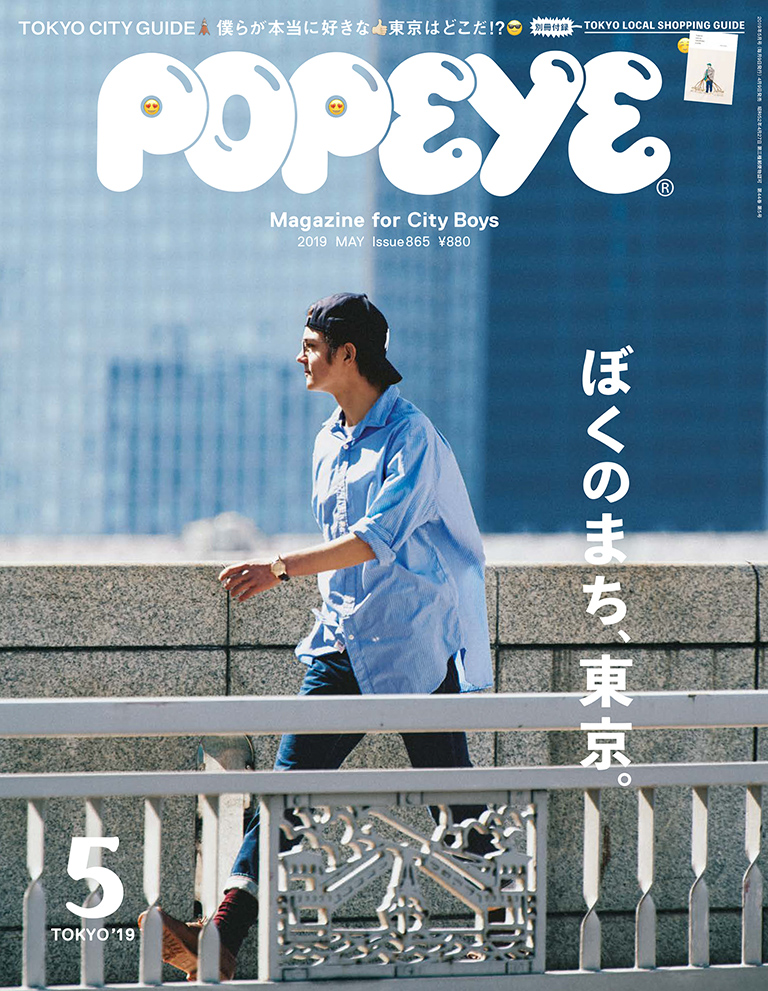 What's inside…
Faces of Tokyo
My Favorite Tokyo by 100 People
Tokyo Eat Up Guide ' 19
Tokyo Local Shopping Guide
+ many more regular features, including POPxEYE and popeye notes.
---