2016.09.23
POPEYE Issue 834 …
POPEYE Issue 834
What is POPEYE magazine?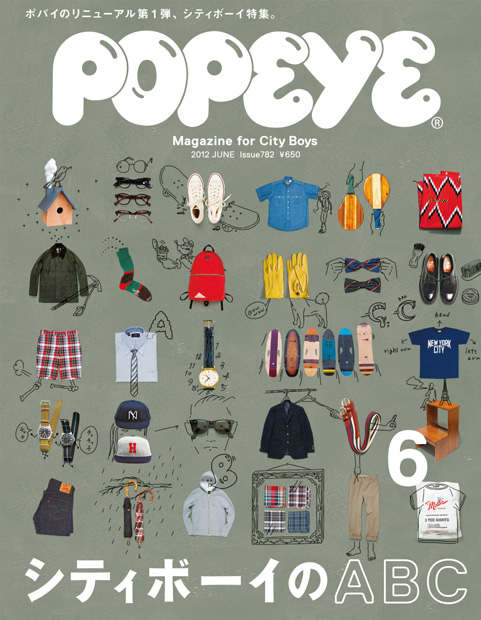 POPEYE magazine is the "Magazine for City Boys". The founders printed this on the cover of the magazine when it debuted in 1976. What's a "city boy"? The term doesn't appear in the dictionary and no expert panel could define it. So we felt we should explore every aspect of what this "city boy" might be. After decades of debate, it still makes for a topic of lively discussion. It can be a style or a way of thinking. To get an idea of what makes a city boy, read POPEYE magazine.


POPEYE magazine Founded: 1976 Type: Monthly (on sale from the 10th of every month) Readership: ages 25 to 35  – and anyone who thinks of himself as a city boy Topics: fashion, food, outdoor activities, travel and life in our favorite cities New York, Paris, London and Tokyo


---
Issue 834


Time For A Café Au Lait, Time For Overcoats And Sweaters.

I was pretty much done in this summer. Trekking in the Yosemite was incredible and enjoyed going downstream in the Niyodo river so much. And the bonito I had there was great. Now the wind is getting colder and sadly my T-shirts and shorts which I wore all day every day have been in my closed for a while. Well, it seems like I need new friends. So I finally took my sweaters and overcoats out there and realized I'd only had a few ones. Although they are not really "friendly" to me right now as I'm still suntanned, I have to say it's time to think about the season, Autumn seriously. Then, what shall I wear?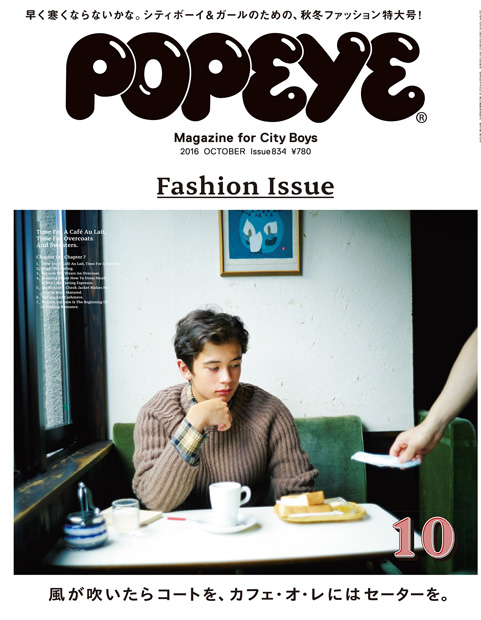 What's inside…
CHAPTER 1: Time For Overcoats And Sweaters.
CHAPTER 2: Huge The Feeling.
CHAPTER 3: Because She Wears An Overcoat.
CHAPTER 4: Leaning About How To Dress Nicely Is Just Like Tasting Espresso.
CHAPTER 5: My Brother's Check Jacket Makes Me A Little Matured.
CHAPTER 6: Tamiya And Cashmere.
CHAPTER 7: To Love Autumn Is The Beginning Of A Lifelong Romance.
CHAPTER H: When The Autumns Wind Blows, We Will Miss Hermès.
+ many other regular features, including POPxEYE and popeye notes.
---