2019.07.08
The Mexico City Guid …
The Mexico City Guide  POPEYE Issue 868
What is POPEYE magazine?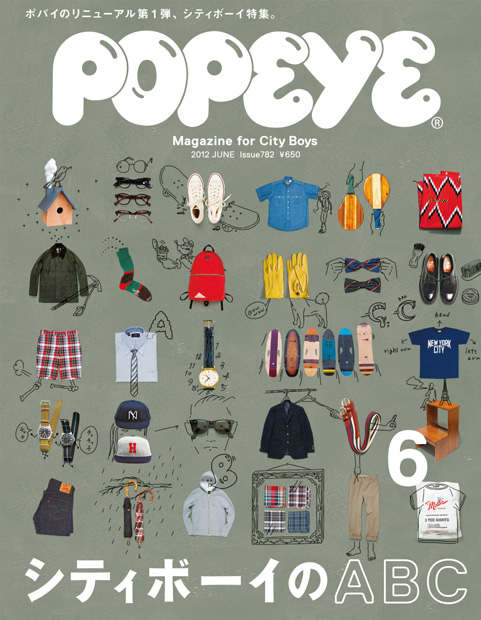 POPEYE magazine is the "Magazine for City Boys". The founders printed this on the cover of the magazine when it debuted in 1976. What's a "city boy"? The term doesn't appear in the dictionary and no expert panel could define it. So we felt we should explore every aspect of what this "city boy" might be. After decades of debate, it still makes for a topic of lively discussion. It can be a style or a way of thinking. To get an idea of what makes a city boy, read POPEYE magazine.


POPEYE magazine Founded: 1976 Type: Monthly (on sale from the 10th of every month) Readership: ages 25 to 35  – and anyone who thinks of himself as a city boy Topics: fashion, food, outdoor activities, travel and life in our favorite cities New York, Paris, London and Tokyo


---
Issue 868


The Mexico City Guide

Tacos and cactuses! The only two things we had expected from Mexico. However, once we started exploring there, our very limited expectations were completely disproved, but only in a positive sense.
The colorful toys that we had bought at Kiosco in Koenji, were literally sold everywhere, from the markets to museums. The modern Mexican food, which is included in the UNESCO's World Cultural Heritage list, has been impressively improved. The local alcoholic drink (mescal) and the bars there, are something that we never expected, in addition the graphical masks from Lucha Libre and the free style wrestling, have turned into contemporary artifacts. The craft items are extraordinary, graffiti in the street is super cool, and the movements of printing arts such as risograph and woodcut printing, are supremely vibrant. The town is filled with the free and light vibes that encourage people to do whatever fascinates them, and it reminds us of cities like Berlin and Portland. Moreover, it's actually not as far from Tokyo as you might think; it takes about 12 hours, which is almost same as here to NYC.
We wish we had discovered Mexico sooner, and we hope you will get to know more about the country in this issue.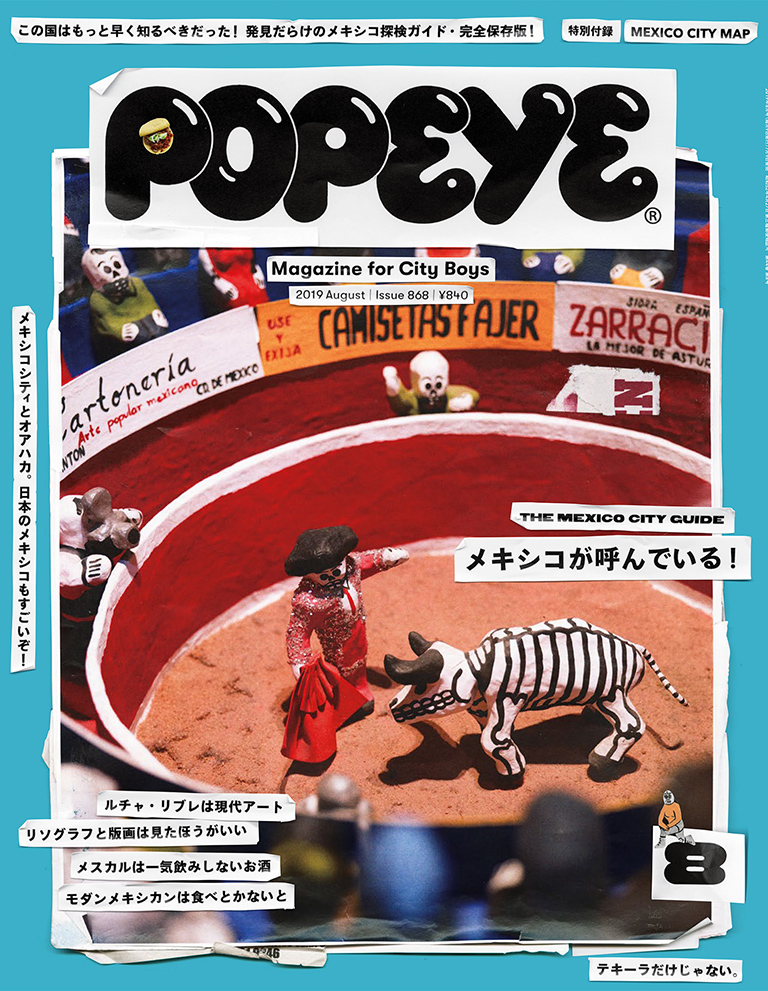 What's inside:
Ciudad de Mexico: the Mexico city guide.
Welcome to Oaxaca.
Mexico en Japon: what we found here.
Mexico city map.
+ many more regular features, including POPxEYE and popeye notes.
---