2018.05.08
My Favorite Music PO …
My Favorite Music POPEYE Issue 854
What is POPEYE magazine?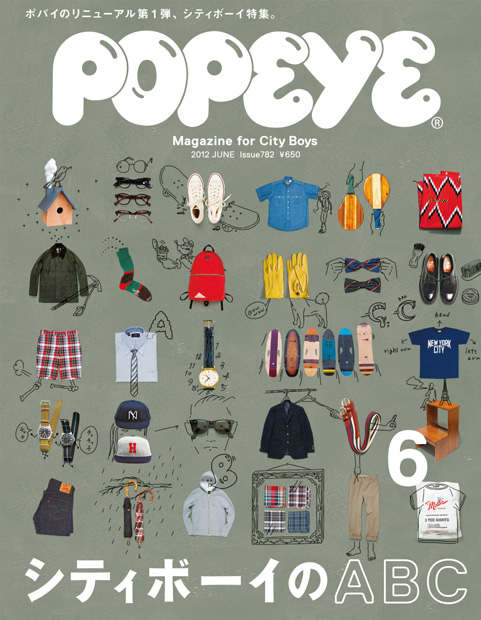 POPEYE magazine is the "Magazine for City Boys". The founders printed this on the cover of the magazine when it debuted in 1976. What's a "city boy"? The term doesn't appear in the dictionary and no expert panel could define it. So we felt we should explore every aspect of what this "city boy" might be. After decades of debate, it still makes for a topic of lively discussion. It can be a style or a way of thinking. To get an idea of what makes a city boy, read POPEYE magazine.


POPEYE magazine Founded: 1976 Type: Monthly (on sale from the 10th of every month) Readership: ages 25 to 35  – and anyone who thinks of himself as a city boy Topics: fashion, food, outdoor activities, travel and life in our favorite cities New York, Paris, London and Tokyo


---
Issue 854


My Favorite Music


Every time when I pass a gentleman in a three-piece suit or a cute girl wearing headphones, I can't stop wondering what kind of songs they are listening. Those tend to be totally unpredictable from their appearance, could be like hundred years old classic or unknown song from SoundCloud. As for me, I don't really go overboard music and in fact, am quite comfortable when I'm not listening any but having said that, I still think it would be quite nice to find good songs that perfectly in tune: at a shop in town which offers CDs and records, or online such as internet radio and Spotify expecting an encounter with undiscovered masterpiece by chance. As I become familiar with the great sound that I found, the list of my favorite music must be gradually getting larger. I'm happy about that.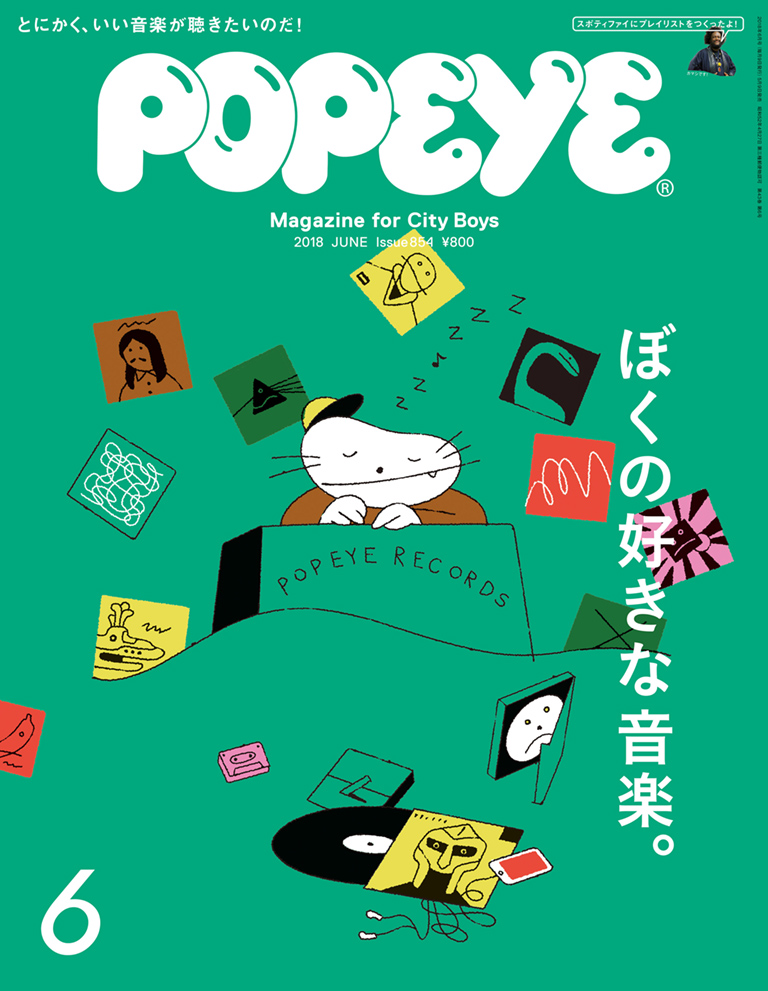 What's inside…
My favorite music.
Sneaking into Mike D's house.
Their playlist.
Music and books.
+ many more regular features, including POPxEYE and popeye notes.
---