2016.04.11
POPEYE Issue 829 …
POPEYE Issue 829
What is POPEYE magazine?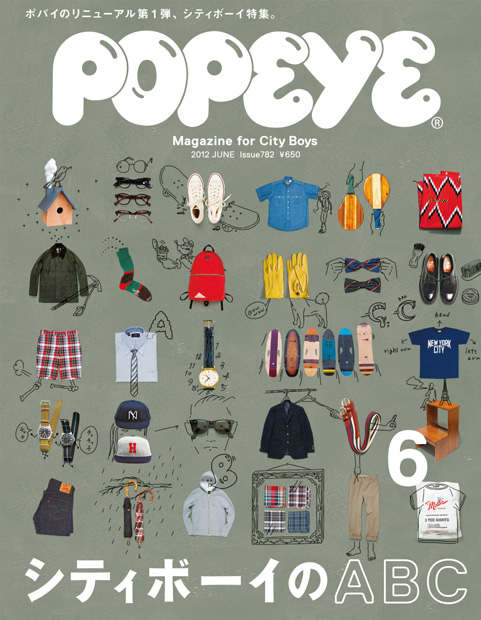 POPEYE magazine is the "Magazine for City Boys". The founders printed this on the cover of the magazine when it debuted in 1976. What's a "city boy"? The term doesn't appear in the dictionary and no expert panel could define it. So we felt we should explore every aspect of what this "city boy" might be. After decades of debate, it still makes for a topic of lively discussion. It can be a style or a way of thinking. To get an idea of what makes a city boy, read POPEYE magazine.


POPEYE magazine Founded: 1976 Type: Monthly (on sale from the 10th of every month) Readership: ages 25 to 35  – and anyone who thinks of himself as a city boy Topics: fashion, food, outdoor activities, travel and life in our favorite cities New York, Paris, London and Tokyo


---
Issue 829


Tokyo Complete Guide 2016

Marking the 40th anniversary year since our first issue in 1976, what we decided to create was a POPEYE's version of Tokyo guide. Then realized the city was pretty tough one to work on. There are so many new things. There are so many interesting people. And of course, there are so many cool places. So we delved into it more deeply, picking 26 towns and a lot more sites, from the fashionable Louis Vuitton store in Aoyama to an old fashioned public bath house in Asakusa. Indeed, it is an incredibly multifaceted city and plenty of undiscovered sites are waiting to be explored. So, are you ready?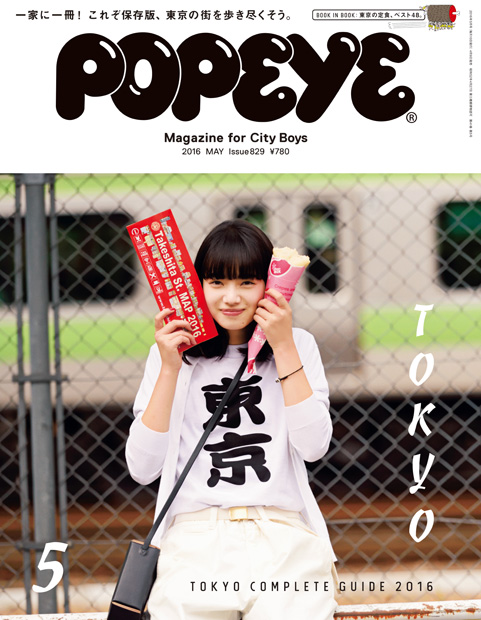 What's inside…
26 areas to explore: Harajuku, Shimokitazawa, Yanesen, Jinbocho and many more.
Where girls want to go for dates.
What to do if you move to the town.
Yellow pages to host visitors from abroad.
The art of Tokyo's Teishoku: set meals.
+ many many regular features, including POPxEYE and popeye notes.
---