2013.12.09
POPEYE Issue 801 …
POPEYE Issue 801
What is POPEYE magazine?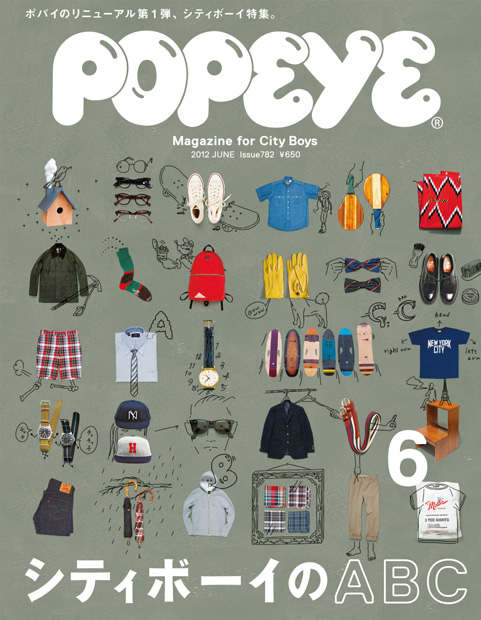 POPEYE magazine is the "Magazine for City Boys". The founders printed this on the cover of the magazine when it debuted in 1976. What's a "city boy"? The term doesn't appear in the dictionary and no expert panel could define it. So we felt we should explore every aspect of what this "city boy" might be. After decades of debate, it still makes for a topic of lively discussion. It can be a style or a way of thinking. To get an idea of what makes a city boy, read POPEYE magazine.


POPEYE magazine Founded: 1976 Type: Monthly (on sale from the 10th of every month) Readership: ages 25 to 35  – and anyone who thinks of himself as a city boy Topics: fashion, food, outdoor activities, travel and life in our favorite cities New York, Paris, London and Tokyo


---
Issue 801


POPEYE DATING MANUAL

"There's so much more to it than being in love."
This one line of saying made me wonder if this is really so. Looking back on my life (35 years or so), going for the first date with my girl was the best moment of life and all. How hard we try, it's just not possible to find anything better or more beautiful. Our edition of "Popeye Dating Manual" documented the embarrassingly sweet dating plans of the city boy readers. Supplement of Christmas guide is a 37 page volume of features on how to spend your special days in New York.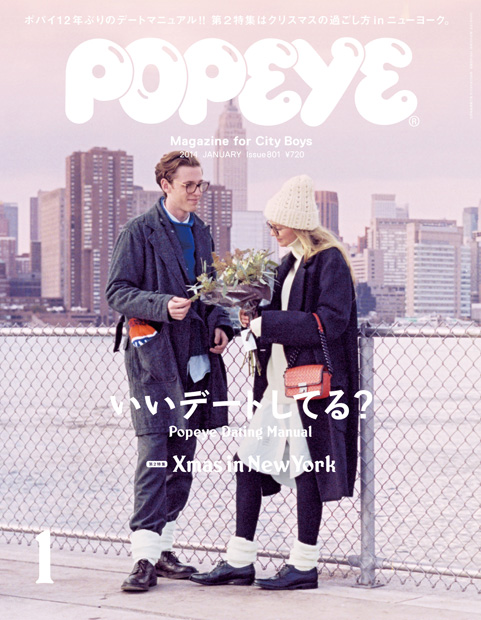 What's inside:
Are you having a date?
Be fully prepared for the special day.
¥10,000 for 2.
The upgraded dating plan.
What the girls really want.
Yellow Pages for Dating: restaurants, parks, photo booths, etc.
Xmas in New York: fashion stories and a city guide.
+ many regular features
---